Here we are in the midst of winter. Well, at least those of us in the Northern hemisphere. Here in Oregon, we don't see many snowy days, but there are plenty of grey, rainy days where I want nothing more than to snuggle under a big thick blanket and grab a hot cup of coffee and read as I watch the rain drip down my window.

I am busy dreaming of warm summer days, but since that is a ways away, I am doing the next best thing....dreaming of books and looking forward to so many great book releases. I know I am not the only one dreaming of books and warm days, so I wanted to be sure to include all of you. I am participating once again in The Dreaming of Books Giveaway Hop hosted by I Am A Reader Not a Writer and Reviews by Martha's Bookshelf. Thank you, ladies for organizing and putting on this fun hop! Be sure to see all the other participating blogs by clicking on the banner. You can't win if you don't enter so get hopping! So, I am sure by now you are wondering what I have for grabs for you....How about a $15.00 giftcard to Amazon or a book of your choice for $15.00 at The Book Depository? That way you can pick up the book you are most longing for! To enter fill out the Rafflecopter. See Contest Policies for details. Check out the other great giveaways going on here. Also be sure to stop back starting the last week of January for Fiery Hot Reads for Icy Cold Nights. It is a month jammed packed full of giveaways. You don't want to miss it! What books are you dreaming of?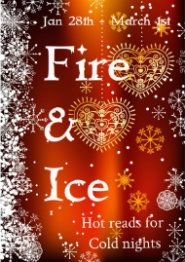 Here are some of my picks:
Tell me what are your dreaming of books.....
a Rafflecopter giveaway