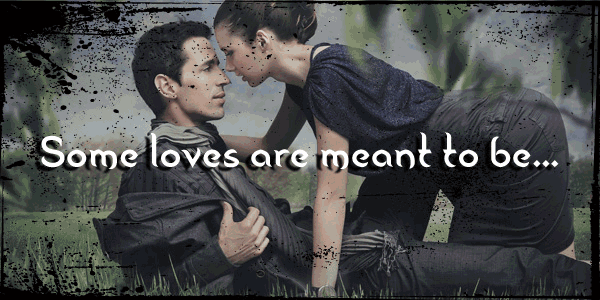 "Which Immortal Character Would YOU Most Likely Be?"
Okay, today's post is provided by author Sherry Soule, who is celebrating the release of her first new adult novel, IMMORTAL ECLIPSE—due to be published April 30, 2013. If you like supernatural suspense mingled with a dash of chick-lit and a healthy dose of paranormal romance, then this is the book for you! This giveaway is open internationally! So let's tell the blogging world! Now take this super fun quiz to see which character you'd most likely be similar to, and score an eBook version of IMMORTAL ECLIPSE! Answer this quiz, post your results in the comments, and be sure to check the bottom of the post for the details regarding this random giveaway.
1. What's your favorite season?
    a. Winter - Cloudy, Chilly,Rainy, Stormy
    b. Fall - Windy, Misty, Foggy, Mild 
    c. Summer - Hot, Dry, No Wind, Sunny 
    d. Spring – Warm, Breezy, Greenery, Brisk

2.  I detest using labels, but what would others call you at school?
    a.  Normal or Jock/ Cheerleader
    b.  Preppy/ Student Counsel
    c.  Amateur Fashionista
    d.  Girlish tomboy
3.  Which of the following best describes your personality?
    a.  Snobbish, Eccentric, Perky
    b.   Haughty, Moody, Smart
    c.  Tough, Snarky, Weird
    d.  Playful, Vivacious, Straightforward
4.  Which genre do you read most often?
    a.  Urban Fantasy
    b.  Horror / Dark YA Paranormal
    c.  Romance
    d.  Dystopia
5.  You are at school and witness a student bullying someone. What do you do?
    a.  Run in the opposite direction before they pick on you
    b.  Laugh and join in on the fun
    c.  Stop and tell the bully to knock it off or else!
    d.  Go tell a teacher what's going on
6.  What's your hairstyle?
    a.   Short and sassy
    b.   Long and straight
    c.  Medium with highlights
    d.   Curly or wavy
7.  What's your typical breakfast?
    a.  Eggs and bacon
    b.  Oatmeal and orange juice
    c.  Coffee and a Pop tart
    d.  Heaping bowl of my fav cereal
8.  What type of pet would you like to have or do you own?
    a.  Hamster
    b.  Small Dog
    c.  Shade
    d.  Cat
9.  How often do you shop or hit the mall?
    a.  Only on sale days  
    b.  Once or twice a month
    c.  Every week—duh
    d.  Hardly ever
If you answered...
Mostly a's: You are adventurous, clever, and outgoing. Let's party!
Mostly b's: You are smart and humorous. Anyone would be lucky to be friends with a fashionata like you.
Mostly c's: You are not only stylish—you have great taste in movies and literature.
Mostly d's: You are a true romantic, and devoted to your family and friends.
Sherry Soule is the bestselling author of the acclaimed YA Spellbound series. She writes urban fantasy, an odd hybrid of the horror genre that includes elements of mystery, romance, fantasy, and suspense for teens and adults. Right now, she's working on a few different young adult series: 

Spellbound

 and 

Tales of a Teenage Succubus

. Plus, an adult novel due spring 2013, 

Immortal Eclipse

. Places you can cyberstalk Sherry Soule:

Official Blog

, 

Twitter

,

Facebook

and

Goodreads

. 
Thanks so much to Sherry for stopping by today and for making my job so much easier by putting together this post! You rock, lady! Best of luck with your release at the end of the month! Be sure to visit her blog for more tour stops and more chances to win a copy of her Immortal Eclipse! Please note this giveaway is not hosted by Rainy Day Ramblings. 
Here is my review:
Immortal Eclipse by Sherry Soule
A devoted fashionata and practical New Yorker, Skylar Blackwell doesn't believe in the supernatural—until she inherits Summerwind Mansion. . . .When her uncle is brutally murdered, and the cops seem uninterested in following up the case, Skylar journeys to California to seek answers. Her search for clues is soon overshadowed by haunting nightmares of a young woman also murdered in the house. Now the inhabitants of Summerwind are mysteriously dying, leaving no evidence as to how or why, and Skylar finds herself in a deadly race against time to expose the killer—before they strike again. The problem is . . . whoever it is may not be human. Armed with only wit and Pradas, Skylar begins questioning the servants, but the growing list of suspects includes the sexy and brooding caretaker, Dorian, a man desperately trying to forget his tragic past. And a major distraction for Skylar. Determined to play detective—instead of the fashion police—and unravel the dark history of the mansion, Skylar is plunged into an otherworldly mystery that not even she can explain away. As the boundaries between reality and dreams blur, Skylar's greatest challenge is to stay alive long enough to learn the truth.
Paperback 362 pages 
Expected publication: April 30th 2013 by Moonlight Publishing, Inc.

 
Skylar Blackwell at twenty five is still struggling to hit it big.  Just when Sky thinks she is going to land that big promotion, she is slapped in the face and fired.  Frustrated, she returns to her empty apartment.  Sitting on her table is an invitation from her uncle to visit him in California.  Unfortunately, Sky's uncle died a few days ago.  He apparently had a heart attack and fell of the cliff, but there were some unsettling marks carved into his chest that were supposedly self inflicted.  Something doesn't sit well with Sky.  A visit with her uncle's lawyer reveals that she is the sole recipient of all her uncle's assets.  There is one catch, Sky must stay for one month at his residence, Summerwind.  Sky packs her suitcase, she has nothing else to lose at this point.  Upon arriving at Summerwind, Sky learns that the property is supposedly haunted, and Sky is tempted to leave, but she refuses until she learns the truth behind her uncle's death.  Who or what killed Uncle Gerald?
What I Liked:
I enjoyed the creepy atmosphere presented in this book.  Sky arrives at Summerwind and is immediately plunged into a paranormal mystery.  Her new home appears to be haunted and Sky is constantly hearing strange chanting and whispering.  The servants all appear to be hiding something and Sky doesn't know who to trust.  The house itself is downright scary. If you like books that are filled with suspense and plenty of creep factor you should try this.
This book has plenty of thick tension and danger! People start committing suicide under mysterious cirumstances, ghostly visions, creepy chanting and so forth.  The tension continues to mount until you are left on edge wanting to know the secrets of Summerwind.    
I liked that Skylar is a bit shallow.  She is a twenty five year old who is struggling to make her mark in the fashion world.  Her funny and sometimes snarky remarks definitely help lighten up the mood.  Skylar has impeccable fashion taste and she is always talking about her designer shoes and clothes and at times it is just the right amount of comic relief.  
This book presents some original ideas and it turned out to be completely unexpected.  I am always pleased to encounter something different in the paranormal genre and this one definitely had some refreshing ideas.  I liked that I was continually guessing at to what was really going on, and in the end I was completely wrong.  This book has an evil ghost, doppelgängers, black magic, necromancers, haunting dreams and visions, unexplained suicides and immortal beings.  If you are looking for a New Adult book that has a paranormal infusion read this one. 
The ending is fast, furious and scary.  There were plenty of twists and turns and it was unpredictable.  I appreciated that everything wrapped up neatly, no cliffhangers!
And The Not So Much:
The romance for me was a bit frustrating.  It starts out as insta-lust, as Skylar immediately begins drooling over the hot guy, Dorian who works at the estate.  Then the romance moves into that I am really attracted but we can't be together for reasons I can't tell you phase, which continues for the majority of the book.  It is a constant I am attracted to you but we can't act on our feelings, pushing each other away, and it got a bit old after awhile, but at least there wasn't a love triangle.
Even though I enjoyed Skylar's witty asides, I grew irritated with her character because she was continually denying that she was encountering something supernatural.  She repeatedly wants to pack her suitcase and run away, but then she endeavors to stay because she wants to know what is going on.  There was so much repetition with her wanting to run away and then deciding to stay.  She also comes across as a bit dense since she is confronted over and over with evidence that should tell her something paranormal is going on, and she fails to process it and accept it. 
There were a couple of inconsistencies in the story, such as one scene Skylar passes out and wakes up the next morning in her bed and notices her special protective amulet is missing from around her neck.  She thinks to herself it will be a pain to hunt it down, then a few pages later she is in the basement and she clutches the amulet around her neck like it was never missing.  A chapter or two later, she is in a bedroom and finds the amulet on the floor. Then I was never clear on how old Victor and Dorian appeared to be.  After Skylar starts having the flashbacks, it is immediately apparent that something isn't right about their appearance and ages, but Skylar fails to put it together.
I felt the concept of the Immortals was not detailed out enough for my taste. I had so many questions as far as this idea goes.  While it was intriguing, it failed a bit on execution. 
Immortal Eclipse is a New Adult book that presents something beyond the common dramatic story full of angst and tension.  Instead you are treated to a creepy ghost story set in a haunted house with plenty of paranormal twists.  If you are a fan of the New Adult genre and you are tired of the same old same old and you long for a read with a bit of supernatural infusion, take a chance and pick this one up.
Favorite Quotations:

"They say housework won't kill you, but why take the risk?"

"Sometimes love is a reticent flower that takes time to blossom."

"Since the first romance book I read in high school, my literary heroes have consequently made my ideals and expectations too high.  And I totally blame romance novelists.  Their books are the reasons why I'm still single."

 
I received a copy of this book from the author in exchange for an honest review.  All opinions are my own and I was not compensated for this review.