Today I am excited to welcome author Carrie Harris. She writes the Katie Grable series. The first book, Bad Taste in Boys, came out in 2011 and the sequel Bad Hair Day will be released November 2012.
Carrie is here to share with us today a funny little list all about her. Sit back and enjoy. Make sure you check out my review after the guest post and enter the giveaway for an ebook copy of the hilarious Bad Taste in Boys.
Now here is Carrie:
Ten Completely Random Things about Me
1. I happen to really like random lists. I also like the color orange, Excel spreadsheets,
monsters on roller skates, the smell of chlorine, movies in which things blow up and people walk away from the fire in slo-mo, and people who dress up as boxes of dinosaurs for Halloween. That really happened last year. I gave them the entire bowl of candy.
2. Last night, one of my friends autographed my left foot and my right leg. And then I spent the rest of the night turning around in circles like dog chasing its tail.
3. If someone made a movie about my life, I'd like to be played by David Hasselhoff in
drag. And it would be a musical. And it would all be in German and subtitled by third graders. I would really like someone to
make this movie.

4. For my first novel, I tried to write this really intellectual grown up thing about Serious Issues. I should have known it was doomed to fail, because I got the uncontrollable giggles every time I tried to write a sex scene. And then I'd read it out loud to myself in a Monty Python accent. Which is how I think all sex scenes should be read.
5. I don't take myself very seriously. It's hard to after I've been on
television because I was a big dummy and fell off a cliff…at a wilderness rescue course where I was trying to learn how to save people who fall off cliffs. After publicly admitting what a doofus I am, it's hard to be all Sober McSeriouspants.
6. When I was a kid, my favorite joke was: "What's worse than a werewolf with rabies? A vampire with braces!" I'm not entirely sure what I was thinking. But then again, I intentionally had an afro, so it's pretty obvious that I wasn't working with a full deck back then.
7. I no longer have an afro, but I am still not working with a full deck. Like THAT wasn't
obvious!
8. In the event of a zombie apocalypse, I intend to go to Richard Simmons' house. We can put treadmills all around the outside of the house and get the zombies to sweat to the oldies.
9. Every time people ask me to sign their books, I have this intense urge to bite the book. And then, if they happen to be mad scientists, they could clone me. Which would be AWESOME.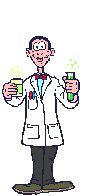 10. I'm working on two new books and a graphic novel. I usually don't like to work on
more than one thing at a time, but I just couldn't resist. One book has weaponized pickles in it. The other has poser Aztec gods. And the graphic novel has butt-kicking girls with Mohawks in it. I wish I would have written one book with all those things in it, because that would be EPIC.
11. I'm sorry this list is so ridiculous. My books are more coherent than this. I swear.
12. I like you. Did you change your hair?

13. What do you mean I was supposed to be done at number 10? DID YOU REALLY
EXPECT ME TO FOLLOW THE RULES? I AM DAVID HASSELHOFF IN DRAG.
14. I think I need more caffeine.
15. No, I'm really going now.
16. For realz.
Big thanks to Carrie for the fun post! Want more read her books, they are just as fun! I am
excited to offer you a chance to win an ebook copy of Carrie Harris' Bad Taste in Boys. All you have to do is fill out the Rafflecopter and wish on a few lucky stars! See Contest Policies for details and enter!
For more of Carrie you can find her on her blog, twitter, Goodreads and Facebook.
a Rafflecopter giveaway
Check out my review below:
Bad Taste in Boys by Carrie Harris
Someone's been a very bad zombie. Kate Grable is horrified to find out that the football coach has given the team steroids. Worse yet, the steriods are having an unexpected effect, turning hot gridiron hunks into mindless flesh-eating zombies. No one is safe--not her cute crush Aaron, not her dorky brother, Jonah . . . not even Kate! She's got to find an antidote--before her entire high school ends up eating each other. So Kate, her best girlfriend, Rocky, and Aaron stage a frantic battle to save their town . . . and stay hormonally human.
Hardcover, 201 pages
Published July 12th 2011 by Delacorte Press
Four stars: A zany and entertaining zombie book.
Katie is a high school science geek whose main goal is to get into a premed program. She is the student medical adviser for the school's horrific football team. Honestly, their team is epically bad and they need all the help they can get. Unfortunately, for Katie and the team, the coach decides to pluck help from a seedy source. After another miserable loss, Katie finds a used syringe in the Coach's office. Later, Coach asks her to administer shots to the team, he tells her the unmarked syringes are Vitamin B 12. Katie, however, does not believe him and refuses. At a bonfire party following the game, Mike, the Neanderthal football player, lumbers up to her car as she parks and barfs horrible black puke all over the hood. This is just the beginning of the bad that is to come. Turns out, Coach went ahead and injected the boys himself with the mystery syringes. Now the players are showing strange symptoms, and acting erratic, kind of like zombies. Katie races to stop the virus before it spreads, but will she find a cure before one of those bad boys munches on her?
What I Liked:
I enjoyed this book because it was a light, witty and entertaining foray into the zombie genre. It is without all the dripping gore and horror that you expect in a typical zombie book. If you are looking for a novel with shambling brain munching monsters, this isn't for you. If you want an off the wall zany read then give this a try.
I adored the heroine, Katie. Sure, she is a geek and suffers from seizures but she takes it all in stride and becomes an unlikely zombie avenger. I loved that she is smart, snarky and all around funny. She doesn't really suffer from low self esteem, either which is nice to see in a nerdy brainiac character. I especially loved her witty dialogue. Seriously, the girl comes up with some funny lines.
I loved Katie's geeky little brother, Jonah. He is a total nerd. He and Katie have a fun relationship, I really loved how they look out for each other. He is just adorable.
The romance in this book is really cute. Katie has been crushing on a certain boy for a long time and then when he suddenly looks her way, well it is just fun. I won't say much more to avoid spoilers, but this is one of those charming little romances that will make you smile.
I liked that the zombie element was toned down and that this was more of a slapstick read. This is a book that will definitely appeal to younger teens and even tweens as it is not dark or gory. It does have some zombie munching scenes and dropping of limbs but it is not over the top gross. I am certain that the humor would definitely appeal to the younger set as well. I could see this being made into PG movie.
And The Not So Much:
If you are looking to find a book with a complex plot and intellectual storyline, this is not your read. The plot moves rapidly and at times is somewhat predictable, the resolution is a bit hasty, there are holes in the story, and the entire premise is completely improbable, but the humor makes up for the flaws.
I actually wanted more of the zombies. Their presence overall is a bit limited and mainly focuses on Mike. I wish they were a bit more fleshed out (bad pun intended).
The resolution to the zombie problem occurs very quickly and seems too easy. I would like perhaps a bit more development and further explanation on how exactly the cure works.
Bad Taste in Boys, is just a quick, funny and entertaining read. If you are in a bit of a reading funk and you want something a bit off the wall, give this book a read. The zombie factor is not overly gross or horrific so it can be enjoyed by younger readers. Katie is a smart and endearing heroine, one you will like. I am excited that Katie will be returning, for what I am sure will be another hilarious adventure, this fall in Bad Hair Day.
Favorite Quotations:

"She was puffy-faced and blotchy, like she'd been crying for the last sixty hours or so over her son's butt."

"I swung into the driveway and sprinted into our house. I'd run more that night than I had in my life. My gym teacher would have been so proud."

"The last thing I wanted was to sit down next to the lip chomper, but I couldn't come up with a good excuse not to."

"The fan was much more interesting than I was, or maybe he was sleeping with his eyes open. Id'd have said he was dead, but I was not going to make that mistake again. He was just being a tool, and it was ticking me off."

"Instead of AP Latin, I should have taken Talking to Boys Without Stammering."

"I didn't want to tell her it was the scent of fried hand."

"It amazed me how a stream of steaming water and some strawberry-scented shampoo could soothe the soul of the zombie-plagued."

"The missing foot wasn't going to suddenly come to life and stomp my family to death, right? That kind of thing only happened in horror films, in which case I would have been a lot blonder and more buxom."

"I had horrific mental images of zombie lunch ladies. Our lunch ladies were kind of scary to begin with. But zombie lunch ladies? Almost as scary as clowns."

"Dude1" said one of them. They were all taking pictures of the bugs with their cell phones and punching each other on the shoulders. Just another moment when I realized how little I understood guys."

"I jumped back and held my hands up like I knew karate. I didn't, but the zombies didn't know that."

"I stumbled into a clearing. In the springtime, it was probably the kind of place you'd like to hang out with sparkly vampires. But it was slightly less attractive in the rain. The blurry zombies didn't help much either."