The Sunday Post is a weekly post hosted by Kimba the Caffeinated Book Reviewer. It is a chance to share all the news and highlights on your blog for the past and upcoming weeks. Head over to Kimba's for details and to link up!
It has been a pleasant week in Portland, a few cloudy days but much warmer. Nearly sixty degrees, No jackets required. My two kids have loved getting out to the park. Risa loves the birds and the flowers, while Mateus, at two and a half, is a typical boy who loves fire hydrants and dirt piles!  If spring hasn't sprung where you are hang in there. The whole daylight savings thing took a bit of getting used to, but I like the extra daylight! 
Around the blogosphere this week:
Felicia@The Geeky Blogger's Book Blog posted a very interesting Blogger's Confession post regarding an article in the Huffington Post.  It ended up turning into a bit of a heated debate as the author of the article was being critical of blog tours.  Head over to Felicia's and weigh in! Felicia and I will be doing a post on this topic at the end of the month so watch for it!

Barb from Basia's Bookshelf. helped me out with Tell Me Something Tuesday this week and she helped clear up the confusion about the hot New Adult Category.  See her post on my blog here and her post on her blog here.  What are some of your favorite NA reads.  Be sure to sign up for her challenge as well!
Thanks Barb for a fantastic post! 
My TBR challenge went okay this week. I got one book read for the challenge. I hope you all did a bit better. I am aiming for at least two next week!
The
Spring Carniva
l is returning again in May! I participated in it last year and had a blast. Candace@
Candace's Book Blog,
 Angela@ 
Reading Angel
, Lori @
Pure Imagination
, are hosting the carnival for the third year. It is a super fun event. Head over to any of their blogs and see if you can still sign up. I will be hosting the Food Booth again so watch for it in May!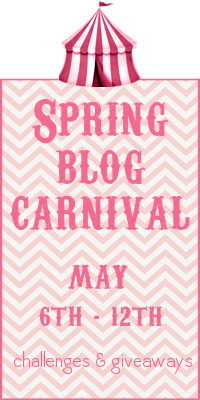 Here on the blog it was a fun week!
 Tuesday: TMST Barb and I posted on NA reads. Check it out!
Friday: Friday Forecast
Saturday: Interview with Helene Bodreau and giveaway for Real Mermaids Don't Need High Heels. 
For review I received: 
Won:
Purchased:
Next Week on the blog:
Tuesday: TMST I will be discussing frustrating books
Friday Forecast
That's it folks! Have a fantastic week! Leave your links and I will stop by.