The Sunday Post is a weekly post hosted by Kimba the Caffeinated Book Reviewer. It is a chance to share all the news and highlights on your blog for the past and upcoming weeks. Head over to Kimba's for details and to link up!
Welcome back to the Sunday Post! I took last week off just because I was so busy with more company. May was a crazy month at our house. We had two sets of company who stayed for a total of twenty one days in all. It was definitely a challenge to keep up with everything. Luckily, I preloaded my blog for the last week of May and I didn't have to do much. We aren't expecting any more company until the end of the summer. Hopefully, they all won't come at once. Everyone loves to come to Portland in the summer as the weather is always fantastic! 
Let's see around the blogosphere this past week:
The Bad Boys of Romance Hop hosted by Anna @ herding cats & burning soup, Tanya@Rantings of a Reading Addict and author Blue Remy kicked off there are lots of great giveaways be sure to check it out!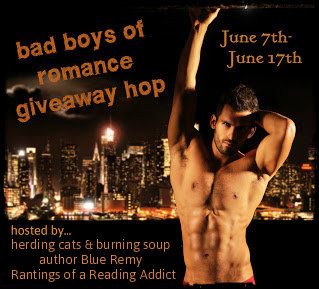 The Wicked Read A Thon is starting up. I hope to jump in and check it out here and there. 
Candace over at Candace's Book Blog is doing My Favorite Things during the month of June. I will be guest posting there so watch for my post and giveaway next week!
Under the Dome by Stephen King Read Along
The Under The Dome Read Along is hosted by Coffee and a Book Chick. I have decided to join this event because I am a huge fan of SK and I have read almost everything he has written... Constant Reader here. I actually preordered this book for my Kindle when it released back in 2009.  I started it but had to stop since I was pregnant and for whatever reason I was having terrible nightmares. Time to pick it back up and read a chapter or two here and there! I do want to get it read so I can watch the miniseries! I will get this beast of a book read in between all my other reads!
Don't forget Apocalypse! is fast approaching. I hope you will consider participating.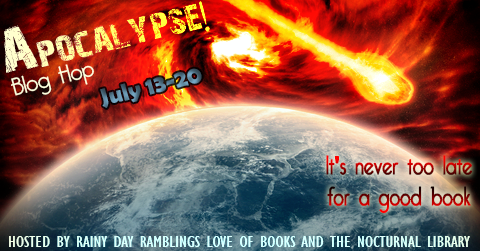 For review I received:
I won:
Super excited about these wins especially the Grand Prize pack from Elizabeth Norris' tour. I figured I would probably get struck by lightning before I won that giveaway.. Good thing I was wrong! A big thanks to Christy and Heather two of my fav bloggers for these great books!
Freebies:
This past week on the blog:
Monday: Review Second Impact
Tuesday: Tell Me Something Tuesday: Reviewing: How have you changed as a reviewer? 
Wednesday: The Guest House by Erika Marks: Interview, Review and Giveaway
Thursday: Gameboard of the Gods by Richelle Mead Review
Friday: Friday Forecast 
Saturday: Wonderstruck Anthology: Giveaway, Guest Post and Review
Next week:
Monday: The Secret Ingredient by Stewart Lewis: Review and Giveaway
Tuesday: TMST: Pinterest
Wednesday: Armored Hearts Tour 

Thursday: Imaginable by J. Meyers Review
Friday: Friday Forecast
Saturday: The S Word and Reboot Reviews
I am still digging out and catching up, and I hope to be back on track next week! Have a wonderful weekend! Thanks for stopping by. Be sure to leave me your links so I can visit your posts!