The Sunday Post is a weekly post hosted by Kimba the Caffeinated Book Reviewer. It is a chance to share all the news and highlights on your blog for the past and upcoming weeks. Head over to Kimba's for details and to link up!
I can't believe we are here on the first day of September. I swear it seemed like just yesterday that Spring was arriving. Where did all those happy sunny days go?  Fall is gorgeous in Portland, but it always is bittersweet as I know the wet days are coming. Of course, the first few stormy days are fun, but by March I have had enough! 
I hope you all had a fantastic summer. We had lots of company again which is normal for us. Everyone loves to visit Portland in the summer.  We still haven't taken our vacation, but it is coming this month when we escape to the beach for a few days. Looking forward to it!  My two children will celebrate their birthdays this month as well. So September is going to be a busy month, I am sure it will fly by!  
This week was once again very quiet on the blogosphere. I didn't run across anything truly noteworthy.  I could remind you all about  Something Wicked Returns, but I think you are tired of hearing about it. Just sign up!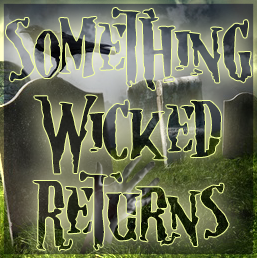 Since there wasn't anything awesome to share with you this week, I am going to post something that I found to be absolutely hilarious.  Seriously, I laughed until I cried.  It all started the other day when I was posting a review on Amazon.  On their main page they had a post linking to some of the funny, off the wall reviews customers had posted on some interesting items.  You can check it out for yourself here. 
The absolute funniest reviews are for the Horse Head Mask.  I dare you to read some of these reviews and not laugh. Obviously, this horse head mask is a top seller as there are over 1100 reviews and 800 and some odd photos of people wearing their horse masks.  Some funny stuff.  There are even YouTube videos.  Check it out and laugh your butt off, I did.  I think a Horse Head Mask will be arriving on our door step in the near future!
Just looking at the photo makes me laugh! 
Now you know what to be for Halloween!
Okay...now on to blog stuff.
This past week on Rainy Day Ramblings:
Monday: Crown of Midnight by Sarah J. Mass Review
Tuesday: Tell Me Something Tuesday: Picks for Fall 2013.
Wednesday: When The World Was Flat by Ingrid Jonach: Guest Post, Review and Giveaway
Thursday: The Exemeus Tour and Kindle Fire Scavenger Hunt
Friday: Friday Forecast and Cover Revals for Tease by Cambria Hebert and Capstone by Misty Provencher
Saturday: This Song Will Save Your Life by Leila Sales Review
I received for review:
Next Week:
Monday: Review: The Boys of Summer by C.J. Duggan
Tuesday: Tell Me Something Tuesday: What are you tired of reading?
Wednesday: Review, Guest Post and Giveaway for Scorchd by Mari Mancusi
Thursday: The Book of Someday by Diane Dixon: Review, Interview and Giveaway
Friday: Friday Forecast
Saturday:  Review: Fangirl by Rainbow Rowell
Thanks for stopping by, enjoy your holiday and don't forget to check out the Horse Head Mask.