Many of you seasoned readers of my blog, may have noticed that this year I cut back significantly on my tours as compared to 2012.  The tours I accept are few and far between as I quickly became disheartened after too many subpar reads.  That being said, the one tour host I readily accept tours from because I trust her judgement is Candace@Candace's Book Blog and Promotions. 
Candace screens each and every tour book she accepts and she sets out to match up the books with the tour hosts. For instance, Candace knows I am not the biggest fan of love triangles and cliffhangers so she won't usually approach me with a book that features these two evils.  If she does it is a book that she feels strongly about and she warns me ahead of time. I so appreciate her attention to detail and that she doesn't try and cram her tours down your throat with tons of emails.  If you are  like me and disenchanted with the whole tour trend, give Candace's tours a try.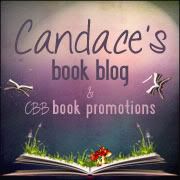 Today, Candace recommended another interesting little book to me: The Shadows
of Asphodel.  It is a dieselpunk romance.  I have not read a book in this genre, but I can tell you that I want to read more.  If you are hungering for something a bit different definitely give this book a try. 
Hosting a stop on the tour allows me to offer  you a chance to win, but we will get to that in a moment.  First, let me tell you about the author:
Karen Kincy (Redmond, Washington) can be found lurking in her writing cave, though sunshine will lure her outside. When not writing, she stays busy gardening, tinkering with aquariums, or running just one more mile. Karen has a BA in Linguistics and Literature from The Evergreen State College.

 

 
And here is my review:
The Shadows of Asphodel(Shadows of Asphodel #1) by Karen Kincy
When Ardis discovers a man bleeding to death on the battlefield, she knows she has to walk away.

1913. In her work as a mercenary for Austria-Hungary, Ardis has killed many men without hesitation. One more man shouldn't matter, even if he manages to be a charming bastard while he stands dying in the snow. 

But when he raises the dead to fight for him, she realizes she must save his life.

If a necromancer like Wendel dies, he will return as a monster—or so the rumors say. Ardis decides to play it safe and rescues him. What she doesn't expect is Wendel falling to one knee and swearing fealty. Ardis never asked for the undying loyalty of a necromancer, but it's too late now.

Ardis and Wendel forge an uneasy alliance underscored with sexual tension. Together, they confront rebels, assassins, and a conspiracy involving a military secret: robotically-enhanced soldiers for a world on the brink of war. But as Ardis starts to fall for Wendel, she realizes the scars from his past run more deeply than she ever imagined. Can Ardis stop Wendel before his thirst for revenge destroys him and everyone else around him?
(Dieselpunk romance. Recommended for ages 17 & up.)
Paperback, 350 pages
Published September 13th 2013 by Createspace
Source: Tour Promoter

Four stars: A thrilling book that introduced me to an entirely new genre. 
Ardis scans the battlefield, assessing the dead and wounded.  Her eyes linger over a lone figure bleeding in the snow.  For some inexplicable reason, she is drawn to this wounded man.  Ardis quickly discovers that he is a necromancer.  He even resurrects a dead dog to try and stave her off, but she is undeterred.  Ardis procures medical attention for him.  Later, Ardis and Wendel are attacked but Ardis manages to fend off the attackers.  Wendel immediately swears fealty to her until he returns the debt.  Ardis is torn, part of her knows that the necromancer is dark and dangerous, while the other half is strongly attracted to him.  Will Ardis land in a whole lot of trouble being in the necromancer's company?
What I Liked:
Dieselpunk.  What is that you might ask?  I will tell you, it is an exciting genre similar to steampunk.   It presents an alternate version of history with plenty of gadgets and machinery fueled by diesel.  If you are a fan of steampunk with all the steam powered inventions, you will likely enjoy this genre.  What I appreciated about this book was that it fully embraced the dieselpunk concepts.  I think many of us have picked up a steampunk book expecting to discover lots of fun gadgets and gizmos and then we are disappointed to find only one or two brief references.  That is not the case here.  This book incorporates airships, automats, and plenty of other diesel inventions.  Along with all the diesel infused gadgets, there are also magical devices.  I especially loved the Chinese sword with blood cursed magic, and the necromancer's dagger that cloaked him in shadows.  I was a big fan of all the magical and diesel items in this book.
This book is set pre World War I era, but it presents an alternative history.  I liked the setting and the presentation of the alternate history.  There are references to our history, that make it easy for the reader to compare and contrast the events in the book with actual history.   The unrest between the nations is in place that set off the war, but this book adds in some other conflicts to set the stage for an impending conflict.  This is a world infused with industrial inventions as well as magic.  A nice blend in my opinion. 
The heroine, Ardis, is one who is easy to get behind and root for.  She comes from a difficult past.  She was born to a single, Chinese woman who worked as a courtesan.  Ardis knows nothing of her father, other than he had an eagle tattoo.  She carries his picture in a locket in hopes she might find him someday. When tragedy struck, Ardis ran far away from America to Europe.  She changed her name and became a mercenary.  These days she is a weapon for hire and it is her job to help keep the peace.  She is fierce and wicked with her magical sword.  Ardis is loyal and courageous, and she doesn't back down from a fight.  I loved this fierce girl, and I cannot wait to see more of her. 
I was so relieved that this book didn't end on a jarring cliffhanger.  I was worried as I neared the ending as the the book builds to an exciting and riveting climax, and as the pages dwindled, I feared that there wasn't enough time for resolution.  Thankfully, after a shocking and jaw dropping confrontation, things settle out into a satisfying conclusion.  There are many loose threads that need to be tied off, but at least I wasn't left hanging as far as the main characters were concerned.  
And The Not So Much:
The romance was a bit of a struggle for me.  While I could understand how Ardis could be drawn to Wendel ( it is a case of a girl falling for the bad boy), I felt that it moved way too quickly.  It was based on lust, and then it quickly moves into one of the characters saying the l-word after the first intimate encounter.  I wished that the author had taken the time to let the sexual tension build between the two, instead it felt more like a relationship built on a lusty one night stand.  I also felt that the sex scenes interrupted and overpowered the story.  I would be reading all absorbed in the plot and action and then have to read through several pages of smutty sex.  Once or twice is okay, but the sex became a bit too much.  Fair warning, the sex scenes aren't for the prudish or younger crowd.  I wanted more action and less sex, especially because I didn't feel like the sex was born of true intimacy, it felt like lust and unbridled restraint.  The pair did have some great chemistry and sexual banter down the road, and I wished that this had been focused upon more as the relationship built.  
Wendel is not the most likable character.  He is a tortured, bad boy necromancer who has lived his life as a puppet for those in power.  He was abused and torn from his family, despite his status, once his power to raise the dead manifested.  Part of me really wanted to like him, while the other couldn't stand that he was so quick to betray those around him.  His heart is dark as he has nothing but revenge on his mind.  In the end, I did like him but it was a hard journey.  There were many times that I wanted to give up on him.  Be patient with Wendel, hopefully he will grow on you but be warned he isn't the most likable character.  His behavior also made it difficult for me to understand why Ardis didn't kick him to the curb. 
There is a quick scene where Wendel is briefly reunited with his long lost siblings. I was eager to see how the relationships between Wendel  and his brother and sister would evolve, sadly the siblings disappear and do not resurface. 
I was fascinated by the necromancer and his powers, but I was disappointed that it wasn't better explained as to the how and why.  It is just briefly mentioned that he was born with the power to raise the dead, but beyond that there is nothing.  I wanted to know so much more about a necromancer's abilities.  For instance when he commanded the dead to do his bidding, how long did his spells last?  If he sent a dead guy shambling away to kill someone, how far and how long will the dead guy go?  Does the necromancer power fade over time, distance or both?  Or does the necromancer have to withdraw his power from the corpse? 
The plot while good, could have used a bit more polish and tightening up.  It isn't exactly clear as to what the Lazarus project entails and what the goals of the Archmages are vs. the Leaders of Asphodel.  More attention to the detail and explanation and less sexy times would have made this a more exceptional read. 
The Shadows of Asphodel is definitely a book to take a chance on.  It is packed with thrilling action, intriguing inventions, magic and more.  If you are looking to venture out of your comfort zone and take on a dieselpunk romance, this is a sure bet.  I enjoyed this one and I am eager to continue the series. 
Favorite Quotations:

"The truth of my life," he said, "will die with me, as it does with us all.  And my memories will fade as my bones grow old, and I will live on only in the memories of those who cared that I should not be forgotten."

"We're all broken," she said, "one way or another."
I received a copy of this book from the tour promoter as part of a tour.  All opinions are my own and I was not compensated for this review.
 Now for all of you who are hungering for a great giveaway, there is a chance to win a $25.00 giftcard from Amazon.  To enter fill out the Rafflecopter.  Please note: This giveaway is not hosted by Rainy Day Ramblings, I will not be selecting the winners or distributing the prizes.  See Candace's Book Blog for further details. 
For more chances to win visit all the stops on the tour:
Tour Schedule:
12/2


12/3


12/4


12/5


12/6


12/9


12/10


12/11


12/12


12/13